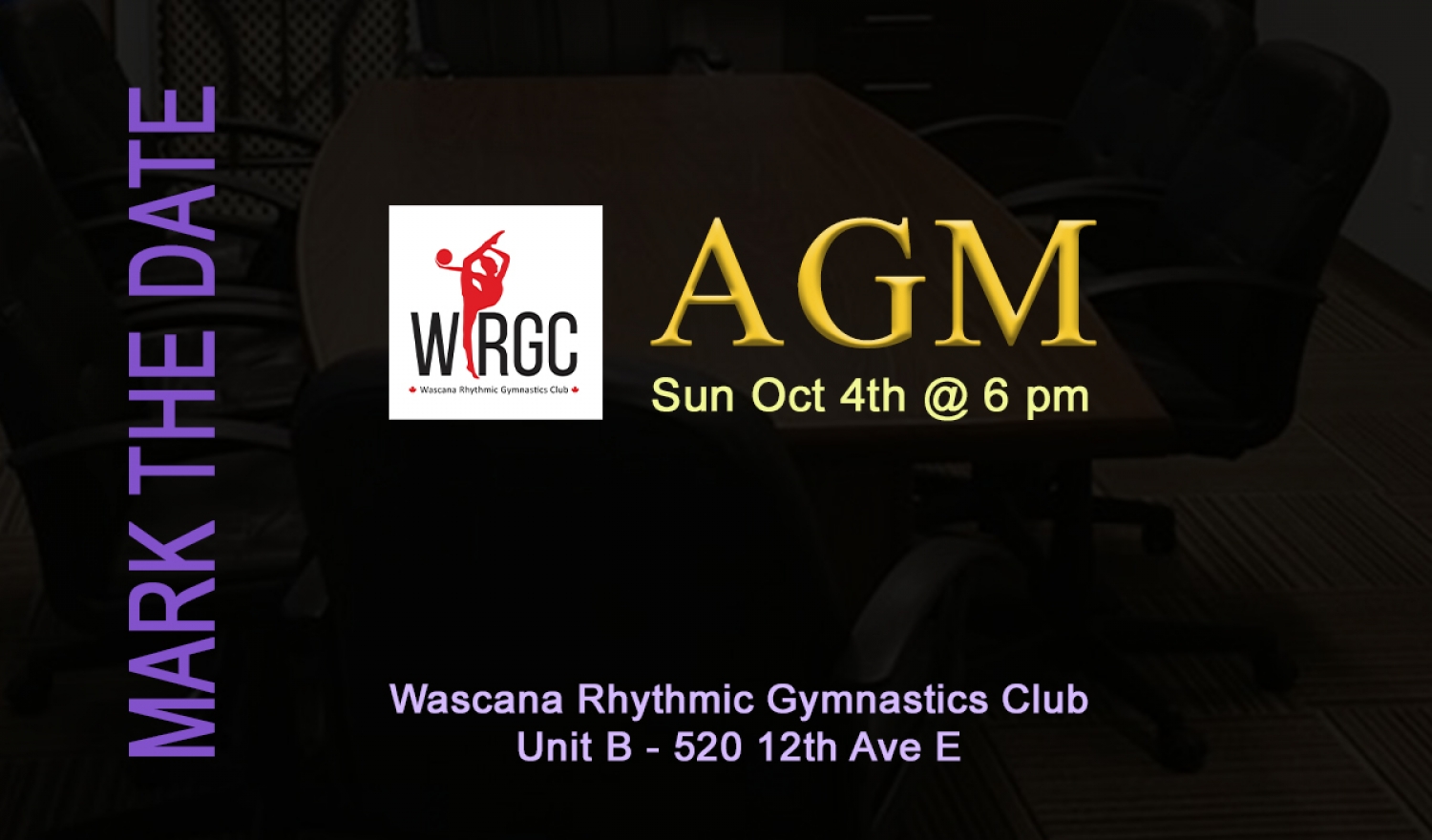 Please mark your calendars for the upcoming Wascana Rhythmic Gymnastic Club's Annual General Meeting on Sunday, October 4, 2020.
We will be looking for volunteers at the AGM to fill the other volunteer positions as outlined in the handbook so please consider taking on a task.
If you have questions, please do not hesitate to ask
Please review the WRGC Parent Handbook and Constitution documents prior to the meeting.
If you did not receive these documents, please contact wrgcregistrar@sasktel.net
---