Sept 16th BUY & SELL Event
---
---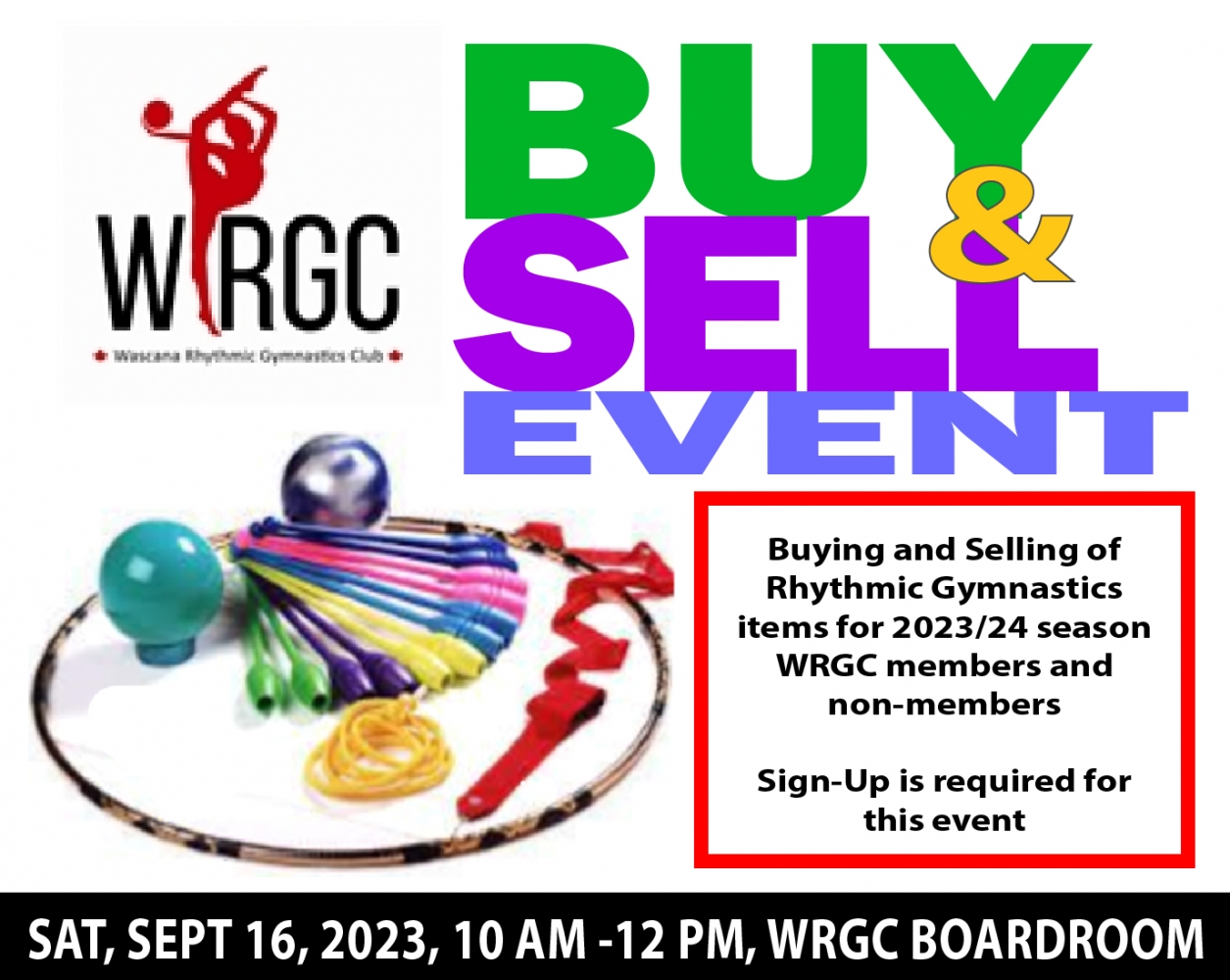 WRGC is hosting a Buy & Sell Event for Rhythmic Gymnastics equipment
on Saturday, September 16, 2023 from 10 am to 12 pm in the WRGC boardroom (at 520 E 12th Avenue, Unit B, Regina , SK)
No admission charge to come and shop!
WRGC swag such as track suits, toe shoes, ropes, t-shirts etc. will also be available for purchase.
Coaches will be present so that you can talk with them about outfits and apparatuses.
Do you have items you need to SELL and are a 2023-2024 WRGC member?
If you do, then here is your chance to become a "Vendor"
"Vendors" can sell outfits, apparatuses and athletic wear (with no vendor fee). "Vendors" are required to look after their own space. Set up is at 9:45 am and must be cleaned up by 12:15.
Current member but no time to look after your space? No problem!
You can pay WRGC $10.00 (Must be prepaid) to look after your items.
Items must be dropped off at 9:30 am on September 16 with item(s) labelled and priced. A labelled envelope must be provided for your sales. No early drop off will be accepted ! Unsold items and your envelope sales must be picked up on September 16 at 12:15pm.
Do you have items you need to SELL and are NOT a WRGC 2023-2024 member?
No problem! You can rent a space for $10.00 (Must be prepaid) which you need to look after yourself.
*** Sign up is required for this event ***

Please contact Carla Woitas by email corkwoitas@sasktel.net or text 306-540-6165
Mark your calendars and see you there !
---