MOTHER'S DAY RAFFLE FUNDRAISER
---
---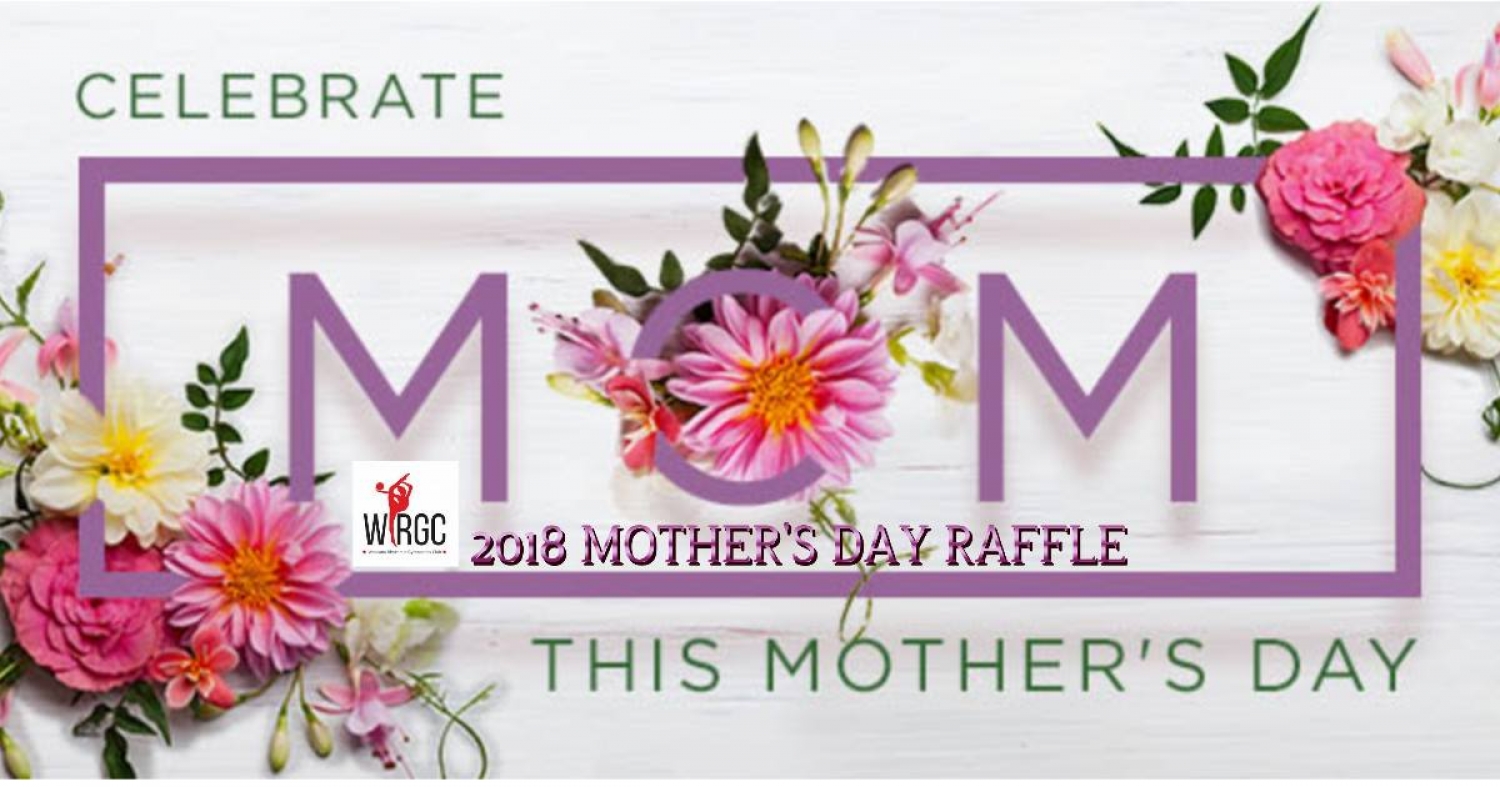 WRGC is excited to bring you the perfect opportunity to celebrate moms everywhere with this year's MOTHER'S DAY RAFFLE FUNDRAISER!!
"Mother's Day is a celebration honoring the mother of the family, as well as motherhood, maternal bonds, and the influence of mothers in society."
Raffle Calendars (tickets) are $20 each and will go towards supporting our club and athletes! This ticket is valid for all 10 draws.
The draws will begin May 6th and continue, two draws daily, through to May 10th. The prize value for each day will be listed on the tickets.
Wascana Rhythmic Gymnastics Club would like to thank the sponsors of our Mother's Day Raffle Calendar:
*THE HAIR HOUSE ON 13TH BEAUTY SALON - Gift bag with hair products and gift certificate for a "Spruce Up" hair service package Value approx $65 (donated by Effie Nepper The HAIR HOUSE)
*BARE ENVY LASER TREATMENT CENTER 60-minute Massage of choice with Erin (donated by Erin Nelson Bare Envy Laser Treatment Centre)
*PURE ROMANCE - Bath Products (Coochyy shaving cream, body dew hydrating body oil spray and skinny dip body wash/bubble bath-green tea scent) (donated by Ashley Donald)
*SHOPPERS DRUG MART ROCHDALE - Make-Up/Beauty Product Gift Basket (donated by Amanda Trupp)
*OXYGEN YOGA & FITNESS REGINA NORTH - One Month unlimited Yoga & Fitness and towel (donated by Rachel Suttill Oxygen Yoga & Fitness Regina)
* doTERRA - Essential Oils Gift Basket including diffuser and 15ml bottle of oil Value (donated by Josee Marie OBlenis)
*BATH PRODUCT BASKET & PURDY'S CHOCOLATES – Bath products and a box of Purdy's Salted Caramel Chocolates (donated by WRGC)
*THE YOGI CRAFTS (Handmade Yoga Accessories) - Yoga Mat bag, handmade beaded clutch, eye pillow (donated by Ainnie Rafat)
*THE KNOTTED THISTLE Restaurant gift card (donated by Knotted Thistle Pub)
*BATH PRODUCT BASKET & PURDY'S CHOCOLATES – Bath product basket & gift card to Purdy's Chocolates + Purdy's Mini Hedghogs (donated by WRGC)
---