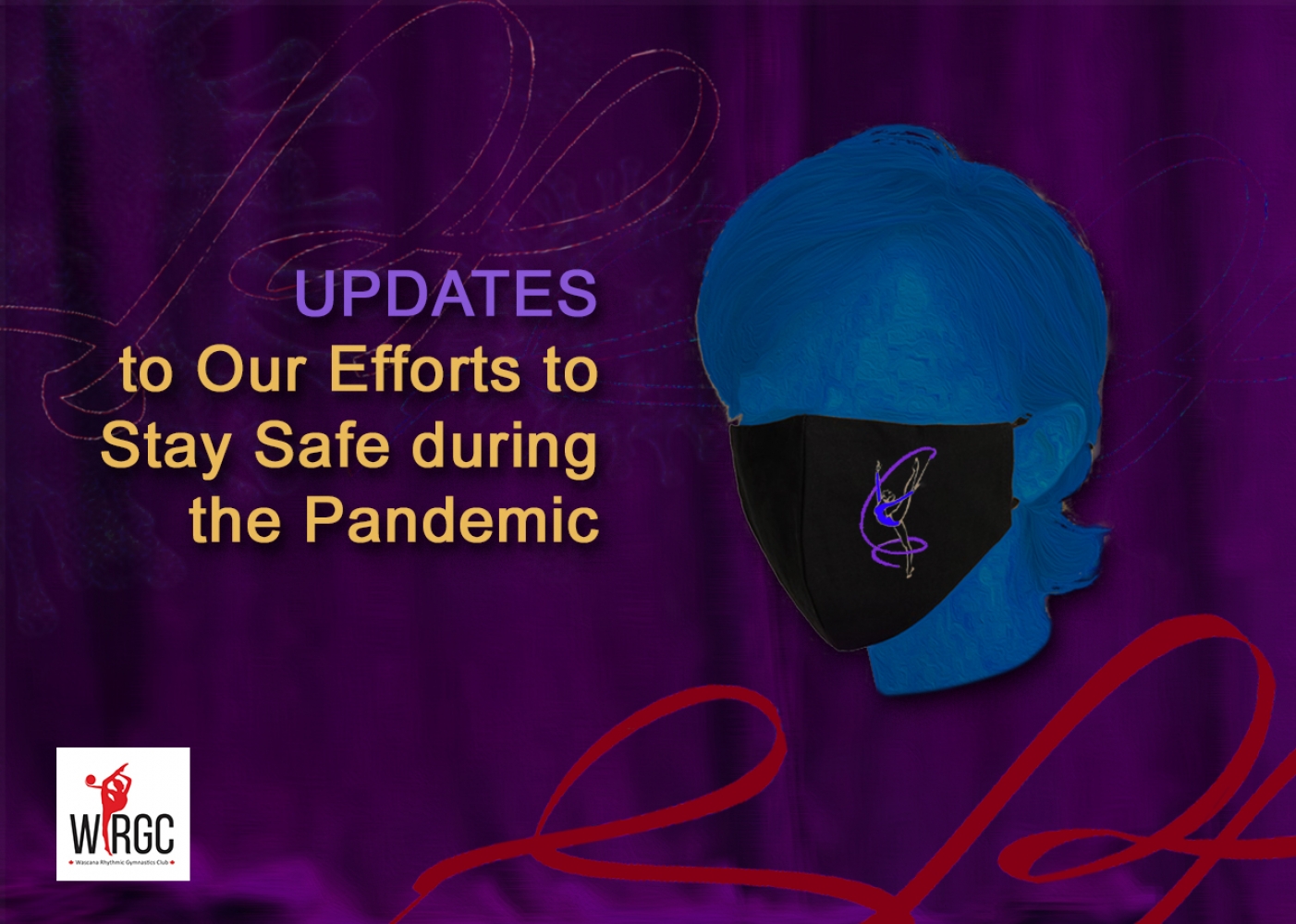 Hello athletes and families!
We are very excited to get back into the gym and to see you all again!
As we head back into the gym, we want everyone to know that the changes implemented in our practice will be guided by Gymnastics Saskatchewan, the Saskatchewan Government and the Saskatchewan Healthy Authority. Safe return to training and continued safety in the gym will be our priority. We believe that with these protocols we will be able to provide quality training in a safe practice environment.
Please remember that updates and changes to WRGC COVID-19 protocols will occur regularly as different levels of training are reintroduced into the gym and as the Saskatchewan Re-open plan evolves. You can be assured that our protocols will meet these standards and will be communicated accordingly.
Currently, no insurance providers are willing to provide any individuals with COVID-19 (pandemic coverage). Any individual entering our training facility assumes the risk and will not receive coverage for COVID issues. COVID waivers will be mandatory with registration.
As we navigate this unprecedented time and implement these new protocols, we ask for your patience and cooperation. Please ensure that you and your family are following the protocols. These protocols will allow for a safe, clean environment for our athletes to train in. Any concerns or questions with protocols should not be directed to the coaches. Please contact our executive board through wrgcsecretary@sasktel.net with inquires.
Please see the attached documents for the latest covid safety protocols for our club.
WRGC Covid Guidelines - September2020
---