2022 Spring Recreational Active Start Registration
---
---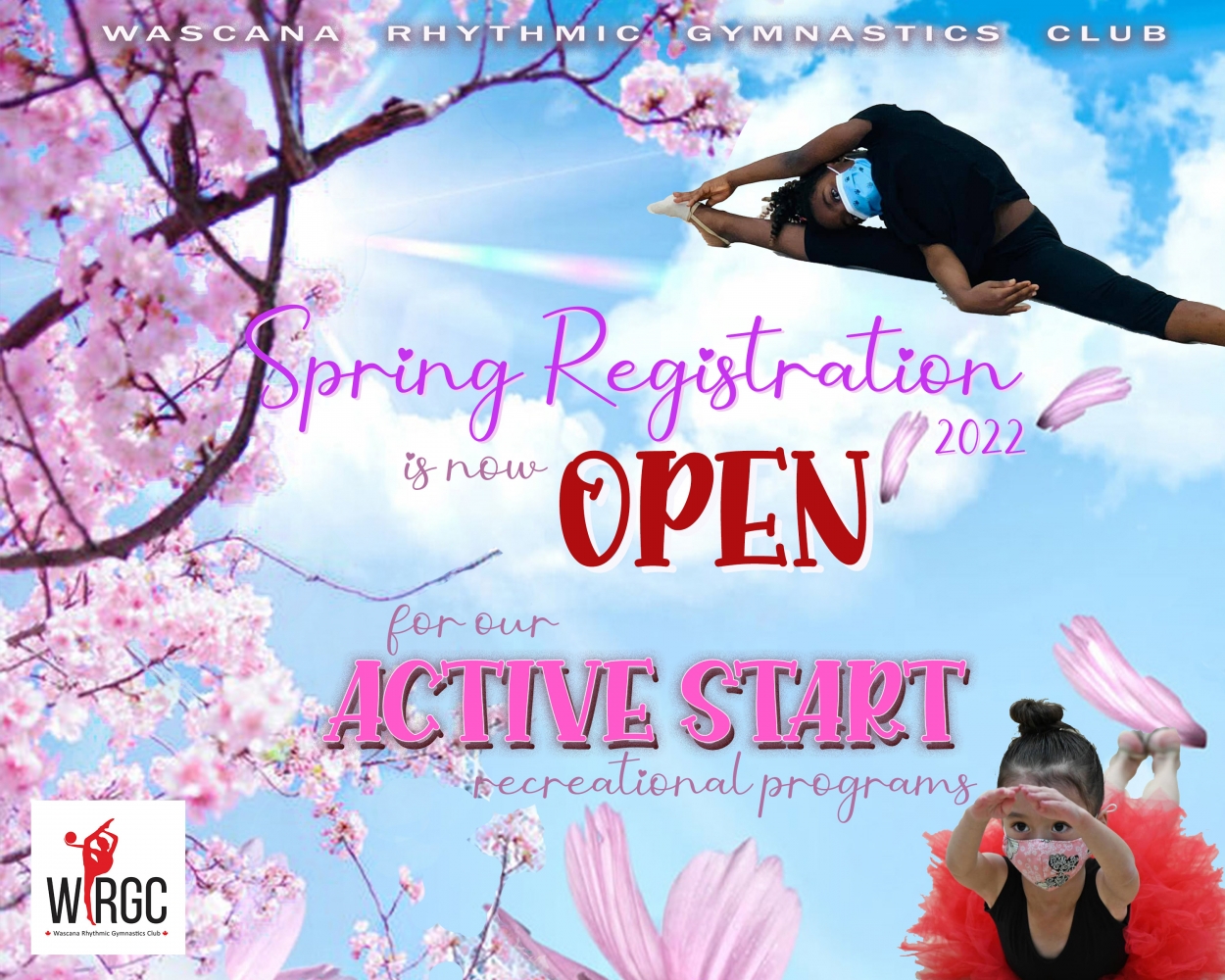 Register now for our 10 week Spring Recreational Active Start sessions !
The spring session begins April 22, 2022
This is a great opportunity for boys and girls from 2-9 years old to have fun while exploring body movement, agility and coordination.
The Stepping Stones classes are 30 minutes long, while Next Steps, Mini Rhythmic Steps and Mini Youth Team classes are 45 minutes in length.
The programs available for this Spring session are:
Stepping Stones (ages 2-3)
Next Steps (ages 3-5)
Mini Rhythmic Steps (ages 5-6)
Mini Youth Team (ages 6-9)
---