Oksana Sholdra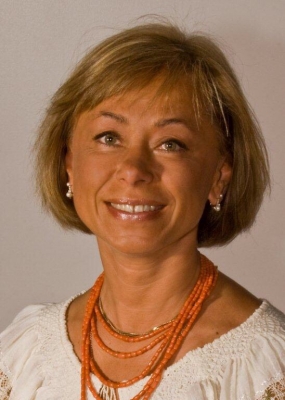 Oksana Sholdra came to Canada from Lviv, Ukraine. Before arriving in Canada in July, 2002 she worked as Artistic Director and Ballet Master of the Ukrainian Folk Ensemble "Karpaty" (Lviv) and Ballet Master of the Ukrainian Honoured Ensemble Yunist (Lviv).
Oksana started her career as a dancer of Yunist in 1977. She toured with Yunist Ensemble in Europe, Asia, North America (Canada in 1982 and 1999), New Zealand and Australia. Oksana was an instructor of dance seminars, offered to foreign dancers and teachers in Lviv (1998 – 2001) and in Canada (1999). Oksana has a degree in Choreography and Classical Ballet, as well as instructional methodology courses from the Liviv National Institute of Choreographical Art. In addition she has obtained training under the instruction of teachers from the Bolshoi (Moscow) while attending the Lviv Choreographic School (1968-1974).
Since arriving in Canada Oksana has taught all levels of Ukrainian dance and ballet, from novice to senior. Since 2003, she along with her husband Yuriy, teaching Ukrainian dance in Regina and area / Barvinok Dance Club of Stenen, Weyburn Ukrainian Dance Club, Troyanda Dance Group of Yorkton. She was also employed as a ballet teacher in the Conservatory of Performing Arts Dance Program at the University of Regina in 2004-2006, and Applause Dance Academy in 2003-2006. Also has taught choreography at WRGC for National and Provincial levels in 2003-2005. She was an adjudicator of Dance competitions in Calgary, Saskatoon.
Oksana has also presented her expertise in dance at workshops in Calgary, Winnipeg, Benito, Regina, Thunder Bay, and Saskatoon.
Oksana was a teacher in Sadochok Ukrainian Pre-School, where she taught Ukrainian language in 2005-2007.