Julie Levasseur
Recreation Program Coordinator and Coach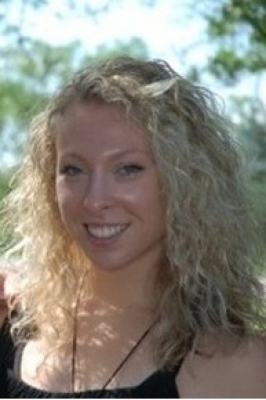 Julie began her gymnastics career in competitive Artistic Gymnastics and made the switch to Rhythmic Gymnastics at the age of 10. As a rhythmic gymnast, she won numerous Provincial titles and represented the province at National events including Western Regionals Championships, Canadian Individual Championships, Canadian Group Championships and Canada Winter Games. In 2002, she and her teammate, Emily Brazill, became the first ever Canadian champions in Duo (group of 2), which kick started WRGC's national reign in small group.
Julie's professional portfolio has afforded her a variety of opportunities and experiences in Rhythmic Gymanstics and beyond! She is currently the only NCCP Level 3 (National Level) coach in Saskatchewan and has been the Head Coach at WRGC since 2008 when she took over from her mentor and coach, Nadya Mihaylova. Julie is also a Provincial Level Judge in RG and looks forward to pursuing further training to become Nationally certified. Her work on Gymnastics Saskatchewan's Rhythmic Technical Committee as well as her role as the province's sole Learning Facilitator in RG allows her to give back to both gymnasts and coaches alike.
​In addition to her work in RG, Julie is very involved in Gymnastics for All and has attended numerous Canadian and World Gymnaestradas, both as an athlete and coach. In 2011, she was 1 of 3 Head Coaches of Team Saskatchewan Gymnaestrada, who travelled to Lausanne, SUI for the 14th World gymnaestrada. As the current Head Coach of TSG, Julie looks forward to leading Canada's largest delegation to the 15th World Gymnaestrada in Helsinki, FIN in July 2015.
During her tenure, Julie has pursued a Bachelor of Kinesiology majoring in Fitness and Lifestyle Health (2008) as well a Bachelor of Science in Nursing (2012). Today, in addition to her duties as a Coach, Julie also works as a Pediatric Registered Nurse in Southern Saskatchewan's largest Pediatric unit, affording her a unique perspective on pediatric and population health!