Anna Patlosova
Competitive Head Coach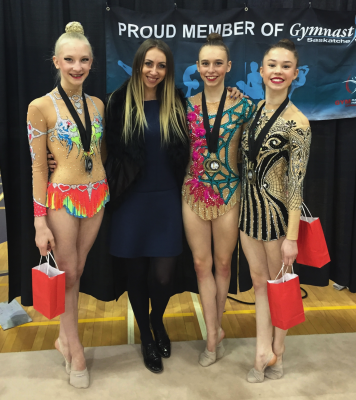 Anna began her gymnastic career at the age of 6 years old where she attended Children and Youth Sports School in Kryvoy Rog. Over the next 7 years, Anna achieved repeat championships and was number one in team competitions for the senior championship in both Ukraine and worldwide tournaments. Anna also received praise from the Mayor and was asked to perform demonstrations on city holidays.

At 13 years old, Anna was accepted into the School of Olympic Reserve "Spartack" in Dnepropetovsk where she trained and studied for 4 years at the Dnipropetovsk Regional College of Physical Education. She also attended training camp for the Olympic "Deryurenyh" School. Anna was invited to coach in Kirovohrad city in Kirovohrad State Pedagogical University where she studied, trained and competed.
In addition to receiving a Master of Sports of Rhythmic Gymnastics Ukraine with honours, Anna has won championships in Ukraine and international tournaments in Poland, Croatia, and Bulgaria.
She joined Wascana Rhythmic Gymnastics Club in October 2014 as Competitive Head Coach.
---