The WRGC Invitational 2018 is fast approaching April 7th-8th at the City of Regina Field House.
Come out and support our Rhythm Cat and Competitive athletes. This event is open to the public so we encourage you stop by and see what Rhythmic Gymnastics is all about. Admission is $5 for adults which includes one free ballot for the door prize and a free program. for more information.
Thank-you to all of the volunteers who sign up to make this event a huge success for our athletes!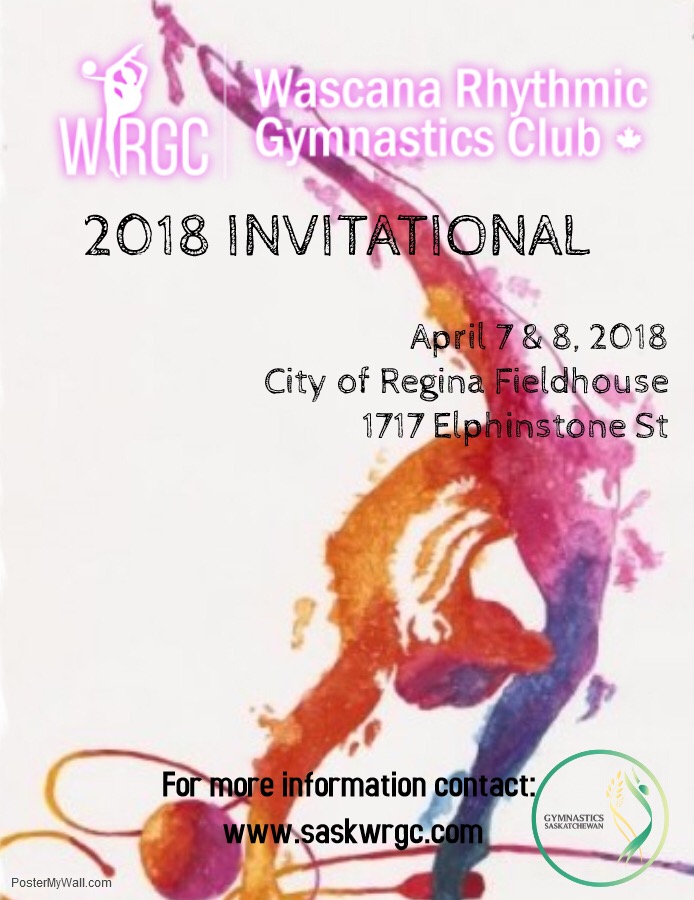 ---