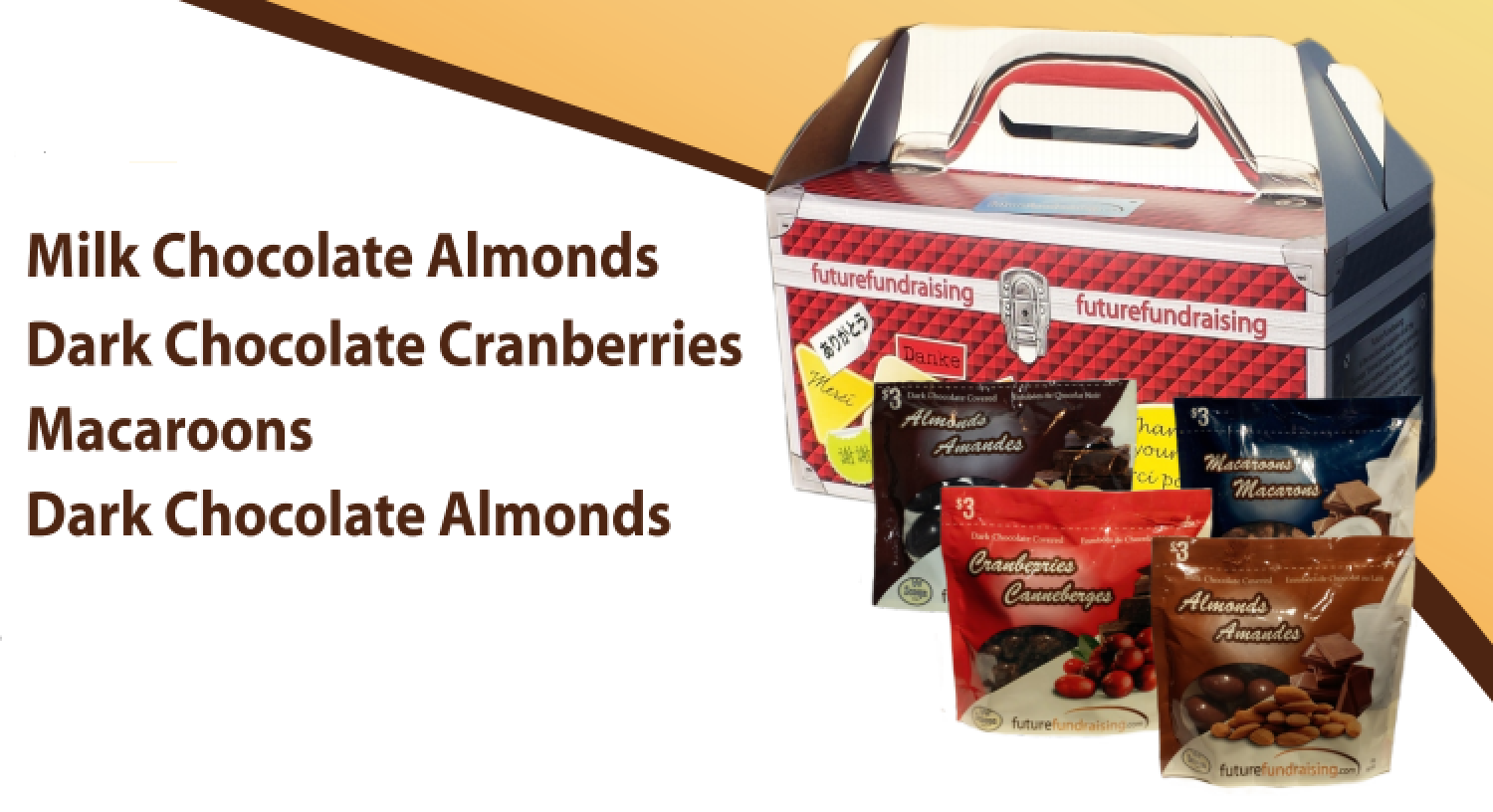 Our first fundraising campaign starts this Friday, September 29th. Each chocolate case contains 30 pouches of milk and dark chocolate covered almonds, dark chocolate covered cranberries and macaroons.
Families can pick up cholocate cases during the following times:
Friday Sept 29 5pm-8pm
Saturday Sept 30 10am-1pm & 2pm-5pm
Monday Oct 2 7:30pm-8:30pm
If you need more information contact the .
---